Book and Appointment
Please fill out this form to book an appointment to check out our current collection. Or call us at ‪‪(813) 586-4765‬.
[ea_standard]
Gallery Representation
We build lasting relationships with established and up-and-coming artists*.
This gallery does not send open calls for exhibits, our events are sent by invitation to those whose work we are familiar with. If you'd like to be considered for an invitation to participate in either a group or solo event. Please send a few samples of your work, along with your contact information (website, social media, etc.) to gallery@mergeculture.com. However, please understand that we receive a lot of emails and we may not have time to reply to every message.
If you have a question about purchasing artwork, please send an email to gallery@mergeculture.com, or call (813) 472-7742.
Real Estate and Interior Designer Art Referral Program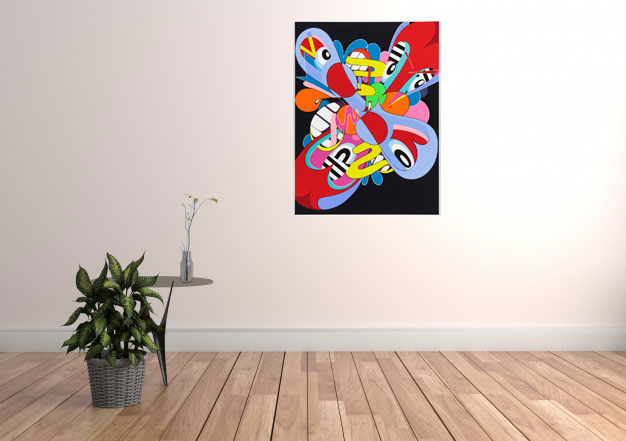 Buying art is important, investing in art is important, because art is a good investment. If you are a real estate agent, run an agency, architect, interior designer or design firm, we have a way for you to make a small commission off of any referral you send our way. Earn up to 20% of the sale price on any piece we have, we'll take a part of our gallery commission and give it to you. Just have the buyer give us your information, or refer us directly, easy as that.
Refer a new home buyer to us for their first artwork purchase, or build a particular piece into your architecture or interior designs, we'll work with you to find the right piece to fit your clients. Whether it's a mural by a particular artist we represent for a larger architecture project, or a small piece from a local artist with a personal touch, we can help you connect with your clients through original, and valuable art. We represent a lot of up-and-coming artists as well, so purchasing work from Mergeculture gallery is sure to be a sound investment in contemporary art. Learn more by getting in touch with us.
Our Address:
Mergeculture Gallery
1544 N. Franklin Street
Tampa Florida, 33603
Ame Place Consulting
12544 N. Franklin Street
Tampa Florida, 33603
Ph: ‪(813) 472-7742
Hours:
M – F 10am – 6pm
By appointment all other times. Please call ‪(813) 472-7742 before you arrive, we are active artists so sometimes we are at meetings during the day. There is usually someone at the gallery during the above business hours, but hours may change.
Please send us a message if you have a question.
[contact-form-7 id="2212″ title="Get in touch."]