Cities across America are painting Black Lives Matter on streets to make a statement of solidarity with the movement, but as we look to putting up new artwork, important conversations surrounding expanding diversity in public art conversations should be had.
In the world today, there are very few African American curators, gallery owners, public art boards, and diverse selection committees which leave the voices of black artists often left out of the neighborhoods where representation matters most.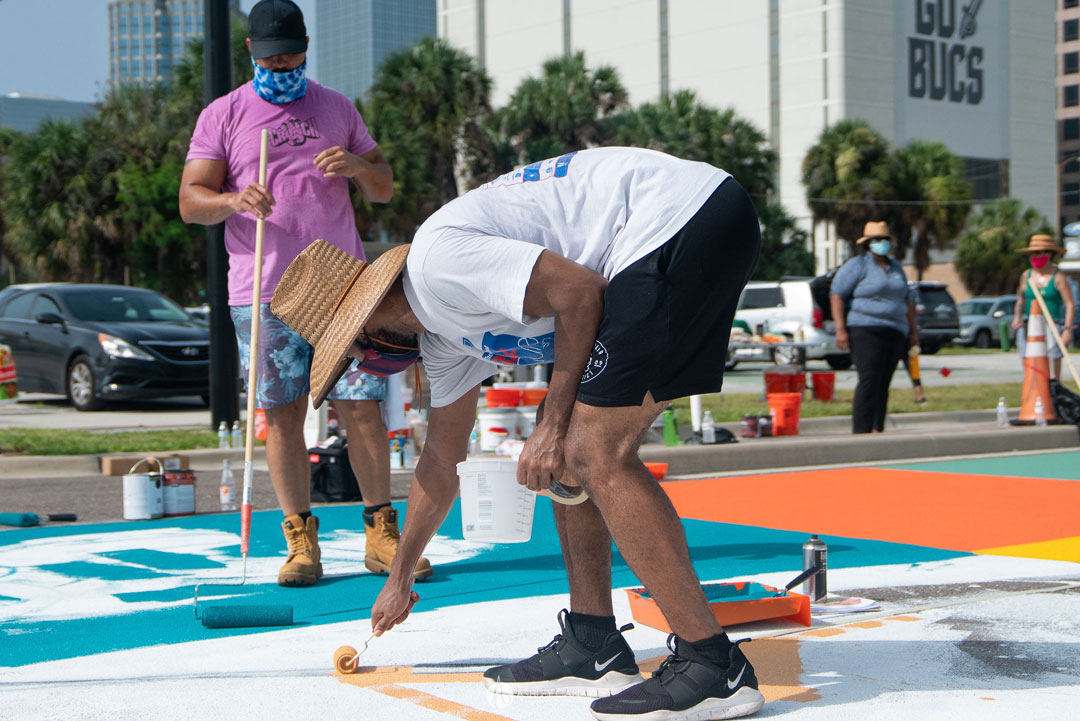 Mergeculture Gallery and Art Up organization has looked within our community to establish a new selection committee to expand the voices of African American artists in our local, and global arts community.
The New Roots Art Collective is a collective of artists who have shown in multiple galleries and have curatorial experience, and the goal of this group is to expand the African American voice within public and private art projects.
It is necessary to diversify curation boards in the global arts community, and we hope more professional arts organizations will put together solutions and discussions around ways to provide more African American representation in the arts.
New Roots Art Collective's long term goals include addressing systemic inequality in arts professions, examine the progress of breaking down systemic racism pertains to the arts. To create new public works and spaces to provide an environment where young African American artists can be inspired and thrive. in addition to artists of all ages who have not had gallery experience, or been able to open the door to a network of public art professionals.
The New Roots Art Collective long term goals are:
Professional workshops on Art and Business
Art events and local art exhibits in our community
Collective studio spaces and galleries in our community to amplify a diverse voice within the arts.
Youth workshops and educational programs
Host art curation workshops and discussions with local arts professionals
Host forums, roundtable discussions, and talks revolving around representation of the African American voice in public art
Build a network of African American artists to build partnerships with local galleries, art festival organizers, museums, and event coordinators.
Discuss ways that the arts can play a role in the deep systemic racism of America, for instance how art can be integrated into the justice system and how budgets can be examined to place more emphasis on creative, educational, and inspiring services rather than militarization of police and laws of socioeconomic injustice.
An alignment with ArtUP organizations' 10-year plan.
Follow New Roots Collective on Instagram: @newrootsartcollective
If you'd like to make a donation, or become a sponsor of New Roots Art Collective or Art Up Organization please visit these links.
New Roots Art Collective Board: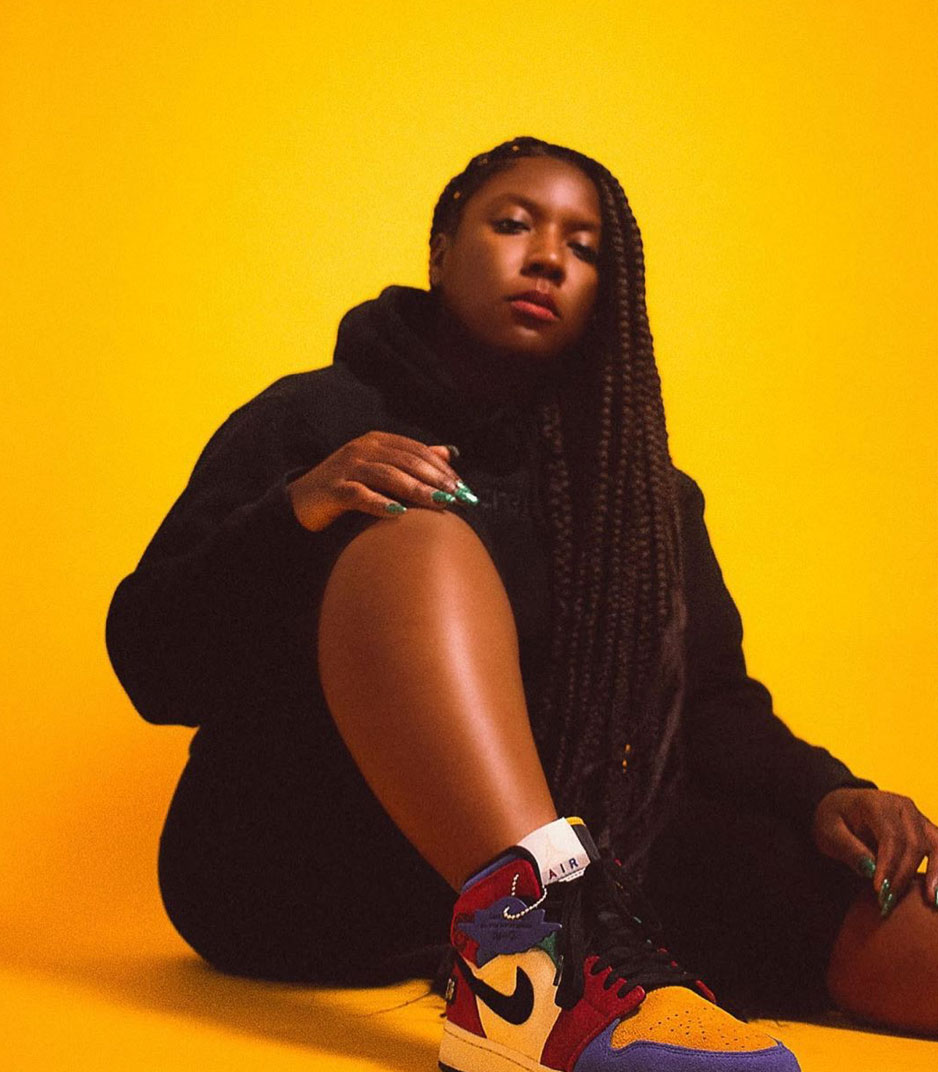 Briauna Walker
Briauna is a self-taught painter of 7 years. Her art is inspired by the beauty of black women, the sky, hues within the black community, and the bright colors that accentuate those hues. Clouds are often seen in Briauna's paintings which serve as a representation of freedom for her.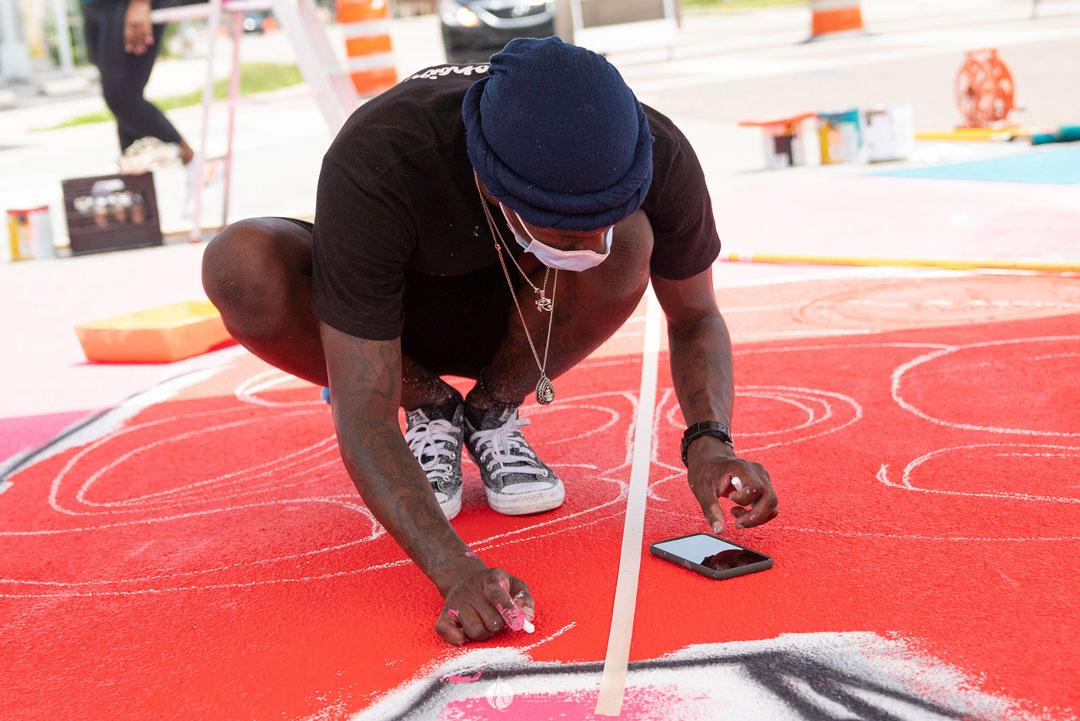 Melvin Halsey Jr.
Tampa based illustrator/graphic designer, @lang.stn has been creating mixed media art for the past several years. His works are influenced by his love for fashion, African cultures, tribes, and traditions while fusing his interest in cyberpunk and anime. A senior in the Bachelor of Arts Studio Art program at the University of South Florida Tampa, Melvin plans to pursue a career in teaching art.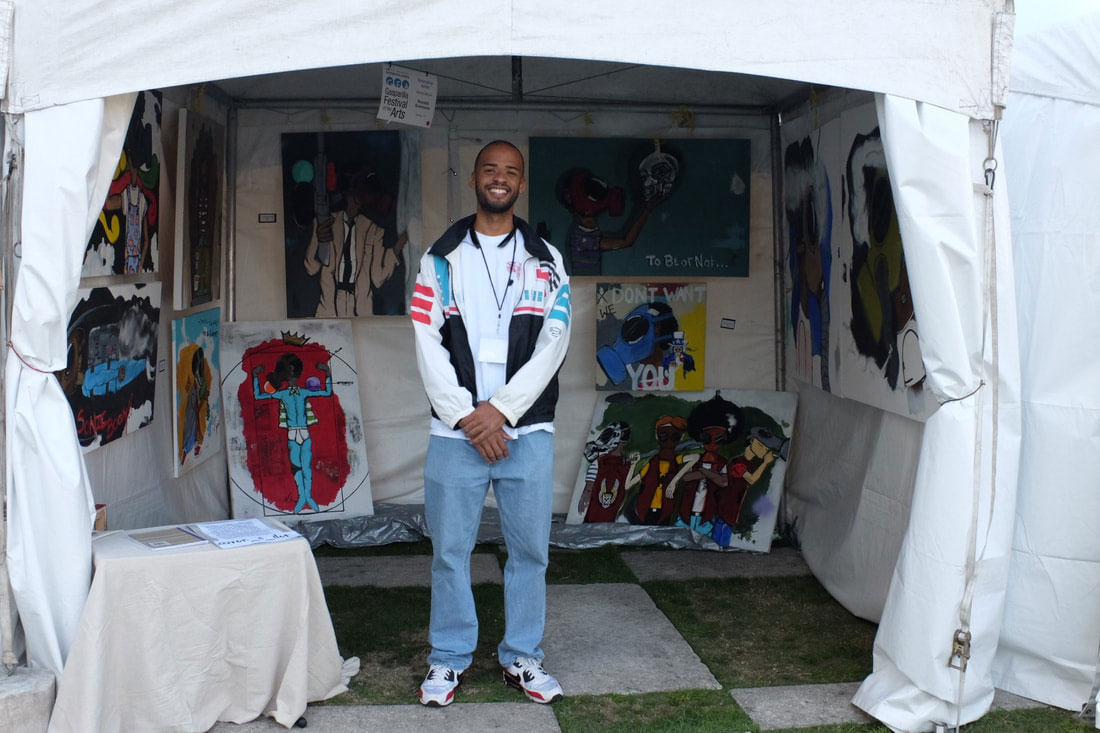 Ron S. Dot
Ron Simmons who goes by his art pseudonym "Ron S Dot" is a self taught artist born and raised in Tampa, Florida. He creates various types works using mediums such as acrylics, spray paint and oils. Drawing from personal experiences and inspirational stories of others, he creates images of children in defining moments bearing gas masks that is a representation of resilience.
Jaurice "IndieReece" Moore
@indiereece is a self taught painter. His work ranges from abstract, to tribal influenced, Asian culture, and a Sci-Fi Fantasy imagination. With a love for nature, lines, shapes, and texture he combines all these elements to create an Afro-Futurism take on the world around us through his eyes.