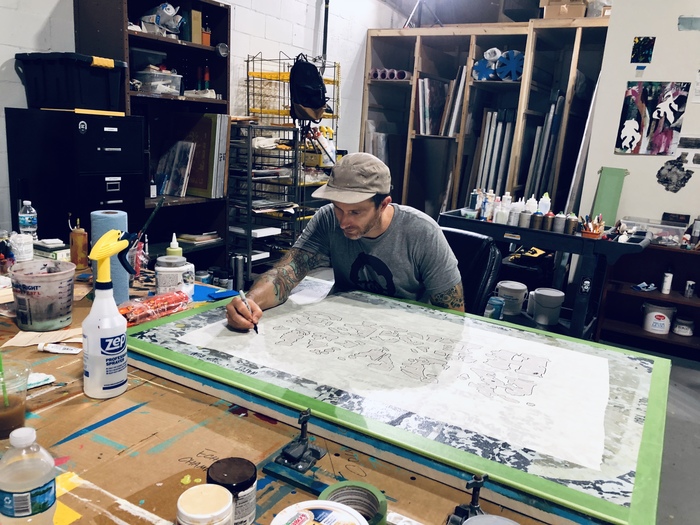 'Forced Winter' is an exhibition of new paintings by Jay Giroux.
An extension of his past work, which deals with lowbrow symbolism and the urban streetscape, this new body of paintings pushes Giroux's exploration with material and technique. A recurring characteristic in the works is the relationship between flat and raised fields of the painting surface. This serves his interest in the illusionary effects that paint can create; what seems to be flat is not and vice versa.
The visceral quality of street textures is a key characteristic of his oeuvre. With the addition of various heavy body mediums, as well as new methods of application, Giroux connected his paintings closer to the streets. In this sense, many of the paintings become landscapes, representational rather than abstract.
Giroux received his MFA from the University of Houston. He works as an Art Director for his company Giroux Projects, as well as an Adjunct Professor at HCC and USFSP. This will be his first solo show at MergeCulture.
RSVP to Forced Winter to stay up to date on announcements.