Book a tour and go in-depth and behind the scenes with Tampa Art.
Go on a journey through Tampa's outdoor art scene with Tampa art bicycle tours, from public commissioned pieces to graffiti and street art, going in-depth on the behind the scenes stories and details about murals.
We're now going to be hosting regular tours in the Tampa area that explore murals, public art, and other cultural assets.
Powered by the in-depth archived knowledge of CLRTY Agency's Cultural asset mapping system, Mergeculture is going to take riders on an adventure to explore outdoor art.
There will be many different rides with different difficulty levels offered for all riding styles. Traveling and don't have a bicycle? Rental bikes are available from Tampa's Downtown City Bike Shop, please contact them for availability. Or, alternatively bicycles can be rented from LIME or SPIN.
CultureTours is going offering two rides per month. Culture tours will take the participants on a journey around Tampa during World Car Free Day, stopping at many points of interest and activities throughout the day.
The ride will be about 4 hours long, and we will take many breaks in between stops. Our first CultureTours ride will be on Saturday, September 23rd.
---
CultureTours First Ride on World Car Free Day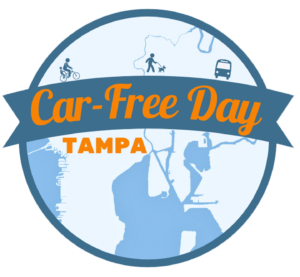 Thanks to Walk Bike Tampa – a non-profit organization advocating for safer bike transportation and urban design in Tampa, and thanks to City Bike Tampa, a staple bicycle shop and our official bike rental partner for CultureTours, the first 30 people to sign up for the first CultureTour Ride get to take the tour for free.
Get tickets here:
Buy Tickets to join the ride »